Vegan "Chicken" Bites
These Vegan "Chicken" Bites come slightly marinated and are ready to heat up in a pan and serve alongside a fresh salad or to use in more complex recipes (stews, satay skewers, tacos, quiches…).
Description
The perfect ingredient for a creative cuisine!
Weight: 200 g. Slight differences in weight & shape can occur since these are artisan made products.
The Vegan "Chicken" Bites last one week in a cold fridge (<7°C). Suitable for freezing, up to three months.
Vital wheat gluten, chickpeas, organic coconut oil, sunflower oil, tofu, miso, brown sugar, water, apple vinegar, soy sauce, mustard, spices, salt.
Allergies: Contains soy, gluten, celery, mustard. May contain traces of sesame, nuts.
Cook the Vegan Chicken on a very hot pan/grill pan for a few minutes, until golden and slightly crunchy. Season with your favourite spices and sauces.
NUTRITIONAL VALUE (per 100 g, without marinade)
Kcal 234 | Fats 5,79 g | Saturated fats 2,55 g | Carbohydrates 12,26 g | Sugars 0,81 g | Fibres 2,60 g | Protein 32,60 g | Sodium 0,13 g | Salt 0,33 g
Reviews (39)
Only logged in customers who have purchased this product may leave a review.
Related products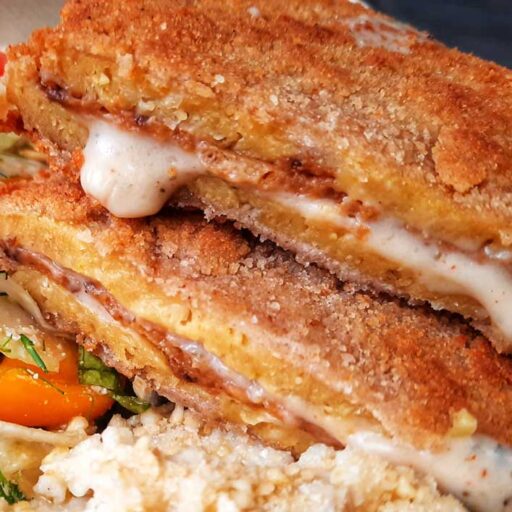 Rated 4.72 out of 5
€

7,90