Vegan Minced "Meat"
Let your fantasy go wild with our Vegan Minced "Meat"!
Description
Our Vegan Minced "Meat" is THE versatile ingredient you need in your kitchen. Give it a go and get addicted!
Weight: 500 g
The ground seitan lasts one week in a cold fridge (<7°C). Suitable for freezing, up to three months.
Vital wheat gluten, water, chickpea flour, red beans, balsamic vinegar, apple cider vinegar, soy sauce, miso paste, tomato concentrate, sunflower oil, organic nutritional yeast, organic beet powder, liquid smoke, brown sugar (less then 1%), spices, salt.
Allergies: Contains soy, gluten, celery. May contain traces of sesame, nuts, mustard.
Mix it with some "egg" replacers (such as chickpea flour) and make "meat"balls and burger patties, experiment for the perfect bolognese, or stuff your bell peppers and roasted vegetables. Whatever you might come up with, our Vegan Minced "Meat" will not disappoint.
Reviews (24)
Only logged in customers who have purchased this product may leave a review.
Related products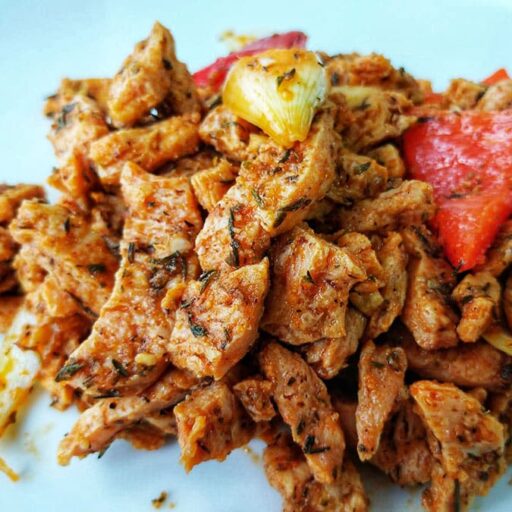 Rated 4.67 out of 5
€

8,80